ParaSait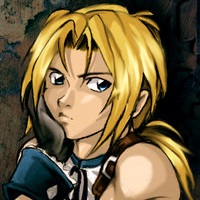 Joined: 26 June 2007
Posts: 1478
21 May 2010 17:37 (UK time)

... not a Meteor mod tho.


The mod I have created, is rather a mod of the JB Forum itself!

It's to say, I have created a custom version of this forum's PostEdit.asp on my server (in php). I tried to reconstruct PostEdit.asp's response text as well as possible, but with a little twist, as you might've noticed.



Yep indeed, this "mod" enables an extended smiley pack for the forum. It has 25 smiles and misc icons so far.
Notice that it's still an early version, I'm gonna add more and fix the issues. Don't worry, I probably know em all. For example I can't display the original post text when you wanna edit or quote. Also, I can't use the char / right now, so :/ had to be : doh w/o the space (

) for now.

It depends on Javascript for the smiley processing, and thus *might* not work in Internet Explorer (though I haven't tested it). Firefox or Google Chrome is highly recommended.

Now, here's how to "install" it: Quite simply, drag this link to your bookmarks bar so it created a little button: javascript:var%20url="http://parasait.heliohost.org/stuff/PostEditSmileyMod/PostEditSmileyMod.php"+document.location.href.substring(document.location.href.indexOf("?"))+"&ThreadTitle="+document.getElementsByName("ThreadTitle")[0].value;document.location.assign(url); (and give it a less complicated name maybe

)
To use it, just click the button while on the PostEdit.asp page (the one for New Topic, Post Follow Up, Edit, etc...).

Try it out! You can report possible further issues here, and if you feel artistic you can obviously gimme new smiles to throw in (remember, it must be 16x16 in size, and preferably with a transparent background).

Oh and remember, this mod was made by
!




EDIT: Some browsers seem to result in the requirement to login first. I'll try to fix that later, for now I suggest you use Firefox.
---



This link is dead. It's only still here because, err... yknow, it's some sort of... memorial.



Edited: 21 May 2010 20:09

You need to login to create posts in this thread.